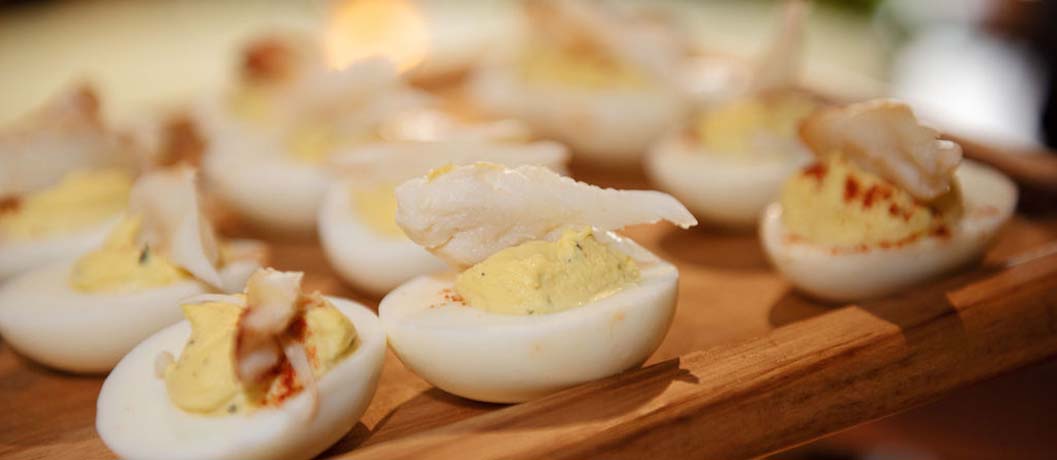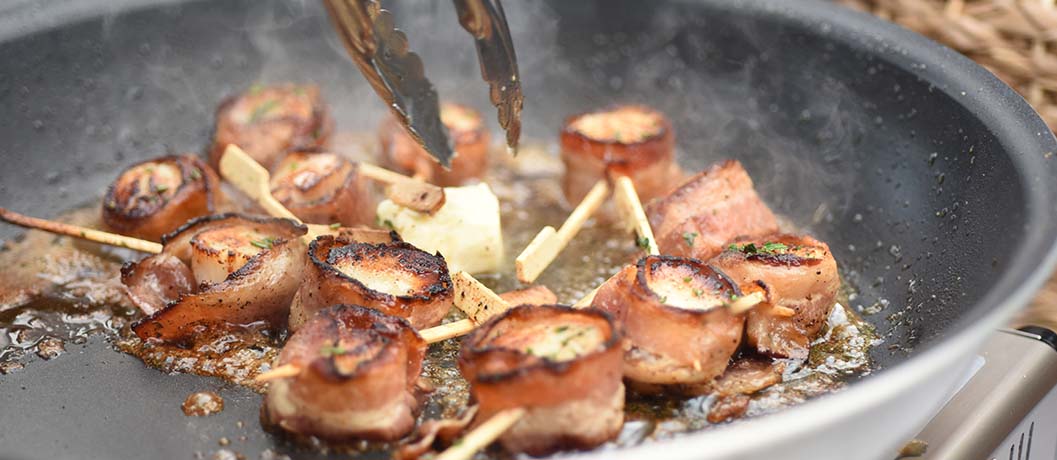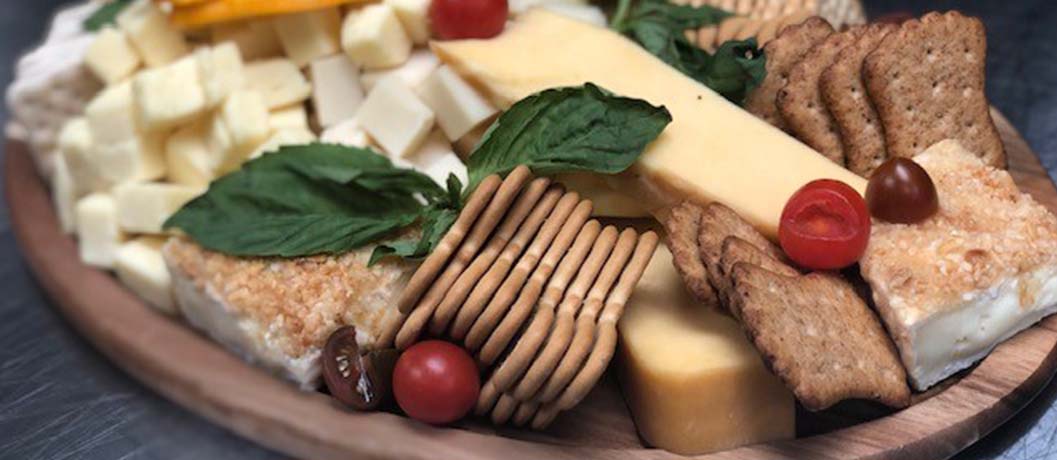 Our exclusive caterer is Duke's Seafood, renowned for the finest quality, sustainable ingredients available. Founder Duke Moscrip and Executive Chef, "Wild" Bill Ranniger, personally hand select every ingredient. Really. They travel to Westport Washington to review the standards and processing of oyster, clams, mussels and crab to be sure it meets their strict standards. Duke has fished with the fisherpeople before any restaurateur ever did that (back in the 1970s) which set today's standard for fish handing from catch to freezer.
Why do they do it? To create the most delectable dishes imaginable. Chef Ranniger is an artist turned chef – he first thought his career would be in pottery – but for the past 35 years has worked side-by-side with Duke to create imaginative dishes using ingredients that might not seem to pair; but turn out to be stars, such as cherries and salmon, Macadamia Crusted Halibut and so much more.
Select from our 40+ years of handcrafted dishes, select from our exclusive Dockside catering menu, or bring us your fantasy dish. We're up for the challenge because this is your special day. Our menu is local and gluten-free when possible, absent of harmful chemicals and 100% sustainable.  Our chefs have perfected preparing artfully delicious food for all our guests. Create your menu from some of our favorites or collaborate with our chef for a personalized menu.
Here are just a few of the sustainably sourced ingredients we use everyday
Wild Alaska Copper River Salmon Only
Wild Halibut
Australian Grass-Fed Beef
Wild Mexican Pacific Prawns
Sustainably Sourced and Local Shellfish
Co-Op Farmed Free-Range Chickens
Dungeness Crab From the Washington & Oregon Coast
Alaska Weathervane Scallops
Essential Bakery Sourdough and Desserts
Local Dairy With No BGH or BST
Cage-Free Eggs
Nitrite- and Phosphate-Free Bacon